My Take on TU: Miami Beach Bowl Experience
Senior Haley Anderson traveled to Miami, Fla., to see the Golden Hurricane play in the Miami Beach Bowl on December 19. Here is a recap of her experience.
10 Realizations of a Tulsan Visiting Miami Beach for the 1st Time
1. Year-Round Summer is a thing… and we're definitely into it.
When we left for the Tulsa airport, it was 3 degrees. When we stepped off the plane in Miami, it was 85 degrees. An 82 degree swing in temperature was a welcome change from the frigid Tulsa cold front. I'm all about snow and cozy winter clothes, but sometimes it can be a downer. Spending every day of the year in sunny summery weather may get old eventually, but at the time it was hard to convince me otherwise.
2) Trains are a great form of transportation.
So I'm a pretty big Harry Potter fan and I've always wanted to go on the Hogwarts Express, but I'd never actually been on a train until Miami. I have to say, it's probably the best form of transportation apart from flying on a broomstick. Some friends and I took a train ride along the Florida coast from Fort Lauderdale to Miami. It was quick, cheap, and a really fun way to travel.
3) Coconut juice is great for aesthetic purposes, not as much for taste.
After we checked into our hotel, our first destination was the beach. We went out in the water to find sea shells and jump through waves, tried to tan and not sunburn, and commemorate the moment with tons of pictures. We bought a few coconuts to really capture the whole beach-vibe, and discovered that coconut juice really isn't the best. So, it was decided that they would make a great prop for all of our beach pictures.
4) Transportation- it's real life Fast and Furious. Pedestrians beware.
Miami drivers mean business. When they're going somewhere, they're going as quickly as possible. Everything and everyone moves so fast. The cars, people on roller blades, runners, skateboarders, everyone. Needless to say we stood out like a sore thumb of Midwestern tourists trying to navigate our way through the chaos of South Beach.
5) People don't know that Oklahoma is a State.
A surprising amount of people couldn't locate Tulsa on a map, and an even more surprising amount of people didn't know that Oklahoma was a state. Eventually they got it when we explained that it's "the frying pan state above Texas", which hurt my Okie heart a little more than I can say. Rest assured they knew exactly where Tulsa, Okla., was after meeting us.
6) Sunglasses are a necessity. So don't forget them.
I made the rookie mistake of forgetting my sunglasses before leaving Tulsa. So I spent the first afternoon taking squinty-eyed pictures and tanning with a T-Shirt over my face. Fortunately tourist shops are around every corner stocked with sunglasses, and who doesn't love modeling sunglasses?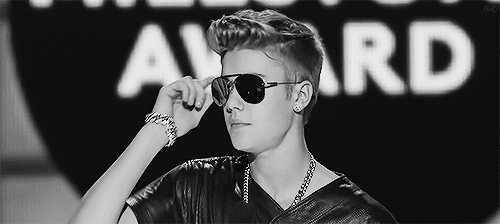 7) The city doesn't sleep, so you probably won't either.  
Everything in Miami is open much later than in Tulsa, and everyone is out. All the time. All of the restaurants, shops, and streets were bustling with people throughout the entire day and night, on a weekday. There was a ton of excitement and so much energy everywhere we went. When my head finally hit the pillow at the end of the night, I was out cold in under a minute.
8) Baseball stadiums can be converted into football stadiums.
So the bowl game wasn't actually at a football stadium, it was a baseball field converted into a football field. The Marlins stadium housed the beach bowl, and it was a really beautiful arena. We had a perfect view of the Miami skyline across the field. Also, there was a Marlins sign that had moving dolphins and water spraying out of it to celebrate when each team scored. The excitement never wore off even after we'd scored a million times. #ReignCane
9) TU is the ultimate Beach Bowl Champion, but we already knew that.
Not only did we win the game, we destroyed it. TU swept the floor with Central Michigan, winning 55-10. We also set new records becoming the first team in FBS history to have a 3,000 yard passer, two 1,000 yard receivers, and two 1,000 yard rushers in the same season. #ReignCaneEvenMore
10) The Miami life is a fun getaway, but Tulsa will always be home.
As an underclassman, I always heard stories about the Memphis Bowl game from 2012. Seniors swore up and down that it was the best experience they had as a TU student. We waited and wondered what it would be like to attend our own bowl game and create our own story, and finally 2016 answered our prayers. As a senior, I could not have asked for a better last TU Football game.
So, now we have our own story. That favorite TU memory we'll tell anyone who will listen. As our story ends, I hope that you'll pick up where we left off. Join the TU family and hopefully you'll get the chance to make your own bowl game memories!